:: Updated Daily

Official Publication of the Canadian Angus Association

Angus Calendar >> View Calendar & Add Your Event

=Feature Click event name for details

Angus Classifieds >> Submit a Free Classified!

Angus Sales >> By Sale Date

Angus Shows >> By Show Date

Angus Directory >> Add your outfit to the Angus Market Breeder Directory

Angus Archives >> Search Past News & Results

---

Be automatically notified of Updates on EverythingAngus.com.
Use our RSS feeds. What is RSS and how do I use it? Instructions HERE.

---
| | | |
| --- | --- | --- |
| | VISIT OUR ADVERTISERS | |
| | | |
Copyright © EverythingAngus.com A joint venture of Kerihill Management & Angus World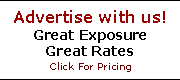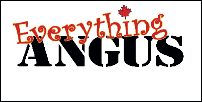 Angus Web Mail is news you can use featuring Angus products & events across Canada. Sign up today and YOU decide what you want and what you do with it.
IT'S FREE!


Get your sale
catalog online with Angus
e-Catalogs
at AngusWebmail.ca
>> view sample
'Flipping' pages

Searchable

Downloadable

Easy to read

Make as big as you want!